What is customer engagement?
Customer engagement refers to how your brand interacts with customers while trying to help them fulfill their customer lifecycle. It leads to a connection which becomes the foundation for forming and sustaining customer relationships.
The effectiveness of your customer engagement depends primarily on customer expectations. It is important to make sure your customers are getting the best experience across all your interaction channels, whether online or offline.
Why is customer engagement important?
A survey by Gallup shows that customers who are fully engaged by a brand bring in up to 23% of the total revenue compared to average customers. This shows that engaging your clients directly affects your profits. Using the right customer engagement management software is how you create and retain this positive relationships with your customers.
Today, there are several ways to acquire potential customers. But what do you do after acquiring them? You'll have to find ways to retain them. Maintaining a loyal customer base is crucial to your brand's sustainability.
The key to customer retention is customer satisfaction. This is tied to the quality of the relationship you have with your clientele. It is safe to say that customer engagement promotes loyalty and it also helps reduce customer churn rates.
How do you calculate customer engagement?
There are customer engagement metrics you can track and measure. You need to be able to calculate it to know how strong your customer-brand relationship is.
Here are some of them:
Conversion rates
Your conversion rates refer to the number of times your customers carry out your desired actions on the website. This action could be a purchase, signing up for a newsletter, requesting a demo, etc.
To calculate your conversion rate, simply divide the total number of conversions by the number of visitors or sessions within the same period. Then multiply your result by 100 percent. A high conversion rate is a strong indicator of customer engagement.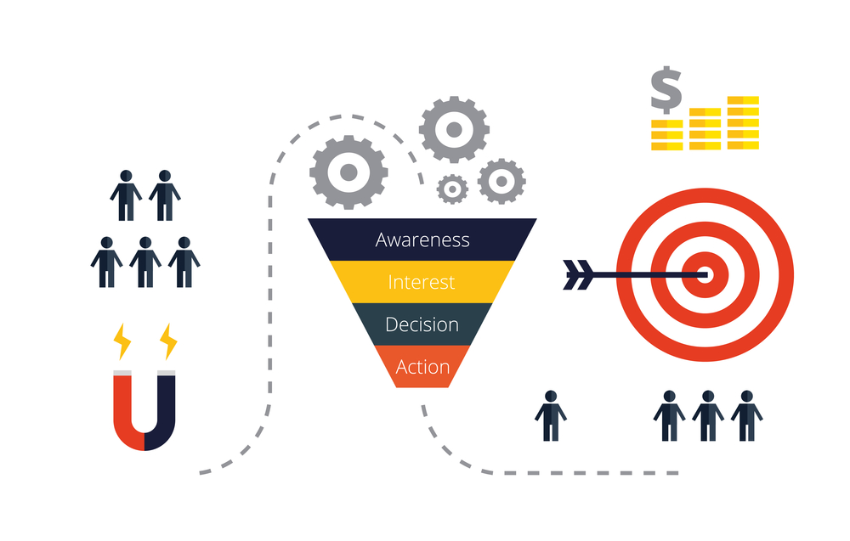 Referrals
When your customers are impressed with your interactions, they'll easily tell their friends and family about your brand. This can convert them into paying customers. As a result of this free marketing, your business grows.
How do you measure referrals? Simply ask your new customers how they discovered you, and you'll have your answer.
Increase in positive reviews
If your clients are singing praises on Google reviews, Yelp, or social media channels, it's a sign that they feel engaged. Look out for customer reviews you get and use them to evaluate your customer engagement strategy.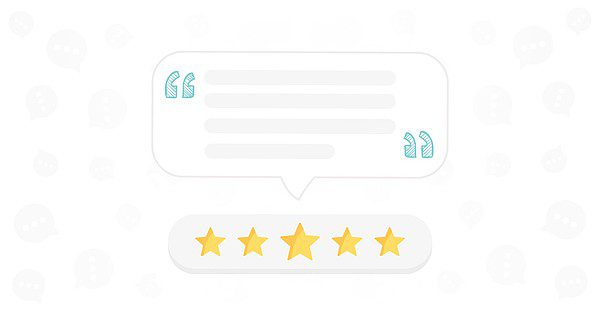 What are the 4 types of customer engagement?
There are four types of customer engagement. Each one offers different opportunities for engagement. Let's take a look at them:
Emotional engagement
A person's emotional nature extends unconsciously to their purchasing behavior. A successful brand knows how to appeal to its customers' emotions.
This is perhaps the strongest type of customer engagement you can build. Whether you're trying to solve a pain point, give support, or roll out a new product feature, you must consider how your target audience reacts at each point. This will help you engage them effectively.
In addition, with tools like customer journey maps, you can quickly get a clear picture of your customers' emotions at each point of interaction with your brand. With these details, you can determine which strategy to adopt.
Contextual engagement
Without the right context, your engagement efforts are as good as going on a wild goose chase. Contextual engagement focuses on interacting with your customers based on relevant information you've collected about them.
This information could range from demographics like age, gender, or location to behavioral data like purchase history, search history, time spent on your website, and other relevant parts of their profile.
With this information, you can engage your customers on a more personal level. For example, you may decide to retarget them with an ad based on products they viewed on your website.
Convenient engagement
Convenient engagement focuses on making it easy for your customers to interact with your brand. A consumer no longer wants to break a sweat to get what they need. So, the easier you make it for them to engage with your brand, the better for you.
What's more, simplifying your engagement process also makes it easier to understand your customers' interactions with your brand. With these insights, you can accurately predict future engagement opportunities and implement them in your business.
Social engagement
Customer engagement goes beyond just purchasing products. It hinges mainly on what happens before and after the purchase- from product research up to post-sales support. This means that it cuts across all communication channels, including forums and social media platforms.
Maximizing one-on-one engagement across social platforms goes a long way in increasing customer retention and improving customer loyalty.
Also, remember that an impressed customer is your most effective marketer. The ultimate test of your customer engagement campaigns is how willing your existing customers are to recommend you to their social circles.
Customer engagement strategies
Ready to improve your customer engagement? Here are some practical strategies you can use:
Personalize your customer experience
Personalizing your customer experience gives context to your efforts. It helps you tailor your interactions to your target customer's expectations.
Personalization is no longer a nice-to-have strategy because nearly all consumers expect some level of personalization. Whether it's in email marketing, product recommendations, or other aspects of your business, your customers will engage with your content only if your offer is relevant to their needs.
Not every company has to invest in expensive tech tools to create a personalized experience. By simply conducting customer surveys or asking your first-time customers to fill out a user profile, you can get the information you need to tailor the experience to their individual preferences.
Ask for feedback
Customer feedback is another effective customer engagement strategy. Encourage your customers to give you feedback.
With this approach, you'll make them feel heard and their opinions valued. It's also an effective way of collecting valuable information to improve customer interactions within your brand.
Create loyalty programs
Loyalty programs are a way to reward the customers for being loyal to your brand. It's an effective way to make them feel valued and encourage them to keep engaging.
You can combine your loyalty program with an advocacy program. By rewarding your existing clients for telling others about their experiences with your brand, you can attract more customers.
Use customer engagement platforms
Your customers want to engage with your brand regardless of their location or what time of the day it is. Hence, they'll need to connect with you via digital channels like social media, phone calls, or live chat.
Customer engagement platforms are software tools that help you manage customer interactions via these channels. Thus, they are excellent tools to include in your marketing strategies.
An example of such software is the LiveAgent help desk software. It provides features like live chat, social media engagement tools, and many call center capabilities, among others, to help you connect with your customers. It also offers features that allow you to analyze and optimize every interaction with your customers.
What is the difference between customer engagement and customer experience?
While customer engagement and customer experience both relate to customer satisfaction, they are quite different from each other.
Customer engagement refers to all the interactions a brand creates along the customer journey. In contrast, customer experience refers to how the customer perceives and relates to the brand.
Therefore, customer engagement is determined by what brands believe their customers expect, while customer experience is the customer's perception of brands' efforts.
Want to improve customer engagement?
Looking for a way how to better engage with your customers? LiveAgent may be the best solution for your needs.
Video devoted to customer engagement
Discover the transformative potential of customer engagement in this captivating video series. Dive deep into the principles, strategies, and goals that drive effective engagement for businesses. Gain a comprehensive understanding of the mechanics behind customer engagement and learn how to craft a winning strategy.
What Is Customer Engagement? | Dashly05:34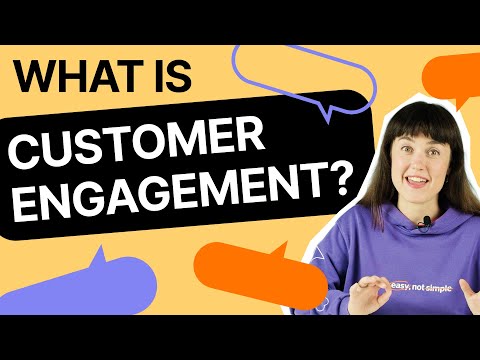 Dashly
Topics
Zapojení zákazníků
Strategie zapojení zákazníků
Nástroje pro zapojení zákazníků
Video summary
Tento video se zaměřuje na zapojení zákazníků, ne na zážitek zákazníka nebo na udržování zákazníka. Vysvětlíme vám, co to je, poradíme strategii k následování a ukážeme vám, které nástroje pomohou. Vaše webové stránky nejsou jen výlohou, musí být místem, kde se lidé mohou bavit, a vznikne tak jakýsi velký trh, bez něhož se nikdo neobejde. Stejně jako hosté v Turecku chtějí vaši zákazníci být vyslyšeni a oceněni. A pokud ukážete svůj upřímný zájem o své zákazníky, budou od vás znovu a znovu nakupovat. Namísto nabízení jen svého produktu jim můžete poskytnout řešení jejich problému. Jak docílit toho, aby zákazníci zůstali a jak je zapojit do komunikace? To je téma tohoto videa.
Frequently Asked Questions
What is customer engagement?

Customer engagement refers to the way your brand interacts with your customers to help them fulfill their needs. It can occur online or offline.

Why is customer engagement important?

It helps to increase your customer satisfaction levels. This boosts customer retention, which is the key to building a sustainable business.

How do you calculate customer engagement?

Common ways to measure customer engagement are through conversion rates, referrals and online reviews.

What are the 4 types of customer engagement?

The four types of customer engagement are emotional, contextual, convenient, and social engagement.

Which are some of the customer engagement strategies?

Here are actionable strategies you can use to boost customer engagement: personalize your customer experience ask for feedback create loyalty programs use customer engagement platforms

What is the difference between customer engagement and customer experience?

Customer engagement is the sum of all interactions that happen between a brand and a customer through the customer journey. Customer experience is the way a customer feels towards your brand based on these interactions.